Forex Signals – Pip-Filled Ending
eur Recap: A solid end of the week for us, with our AU short gaining 80 pips and our EU long gaining 57 for a 137 pip day. Our EU long was triggered on the 1.3352 resistance break yesterday, which is currently about 57 pips in the profit. Since the weekend is approaching and we are well into the profit we will close out here.
Aggressive traders could of course look to stay in the long, as the pair is very bullish at the moment. With the resistance break, 1.34 is close to being officially broken leaving open another stab of 1.35. We will begin looking for more long first thing Monday.
P.S. We will probably have a few hours of downtime this weekend while we do some site enhancements.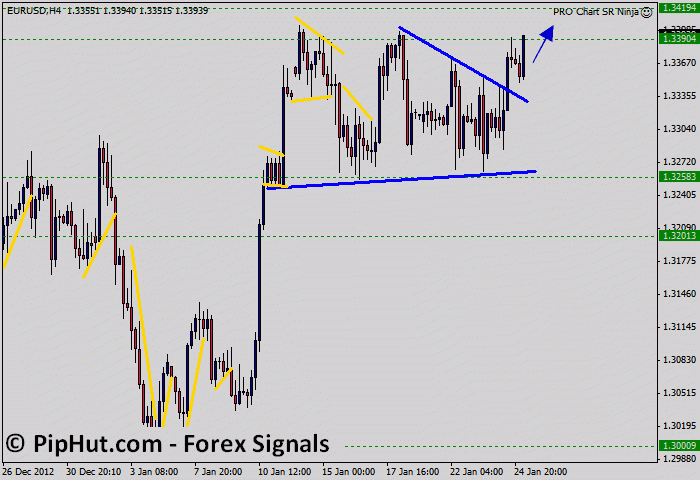 Trading Idea: Have a great weekend everyone, and just a reminder that PipHut out all trades before the weekend. You are of course welcome to trade however you please, but that is how we do it :).
---
READ ME: How to trade PipHut's Daily Swing Signal
Read more about swing trading
Forex Income Calculator
Forex Market Hours
Forums