Double-pullback leads to solid resistance for a 100 pip rise.
SwingPRO Trade Example
EURUSD | 2013/01/07 | 60 pips
Description: After a 300 pip drop over the past week double-pullback gave us a solid falling resistance, with three solid candles (low wicks). We rode the resistance break for 60 pips but could have grabbed much more as the pair continued upward for many days. (ref# 1144)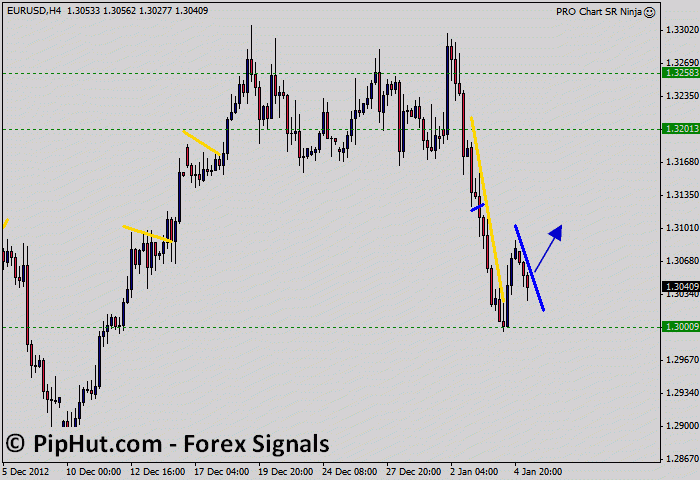 Monday, January 7th 2013 @ 7:00 UTC - Trade Setup: Long on a resistance break with a TP of 80 and a SL of 50.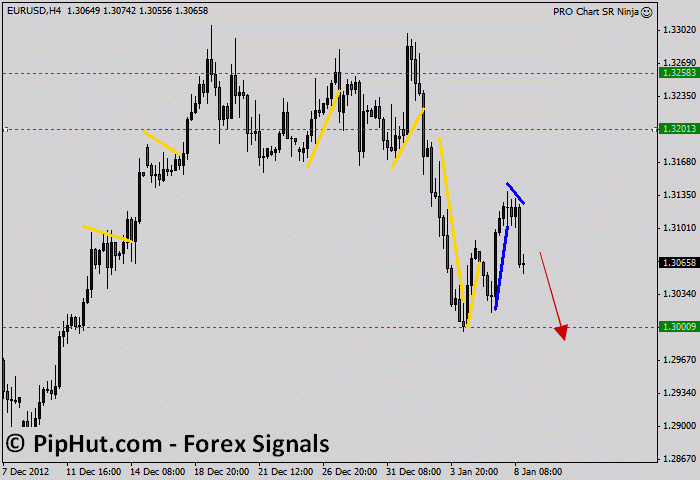 Tuesday, January 8th 2013 @ 18:00 UTC - Result: 60 pips Our profitable streak into 2013 continues, with 101 pips booked yesterday - 60 on EU and 43 on USDCHF.Our long on EU was triggered on the 3052 resistance break and quickly jumped and actually did end up hitting the full target of 80 pips but we closed early (booking 60 pips). We announced the close in comments, on facebook and twitter and are working on a system to alert PRO members of early closes, though they are rare. Though we missed out on 20 extra pips we also gained 43 on the USDCHF trade that came nowhere close to hitting the full 80 pip target.Short term charts are bearish but without a clear S/R line to swing off of today we will remain flat on the EU.